Venice Trail Bike Rental starting from Shamrock Park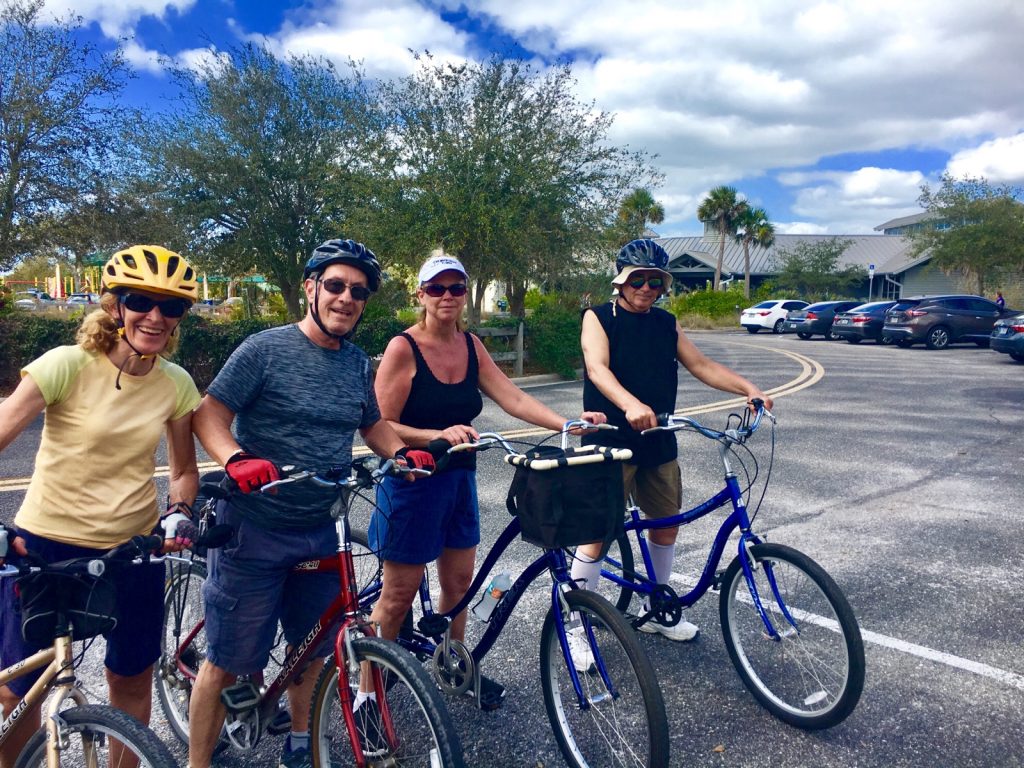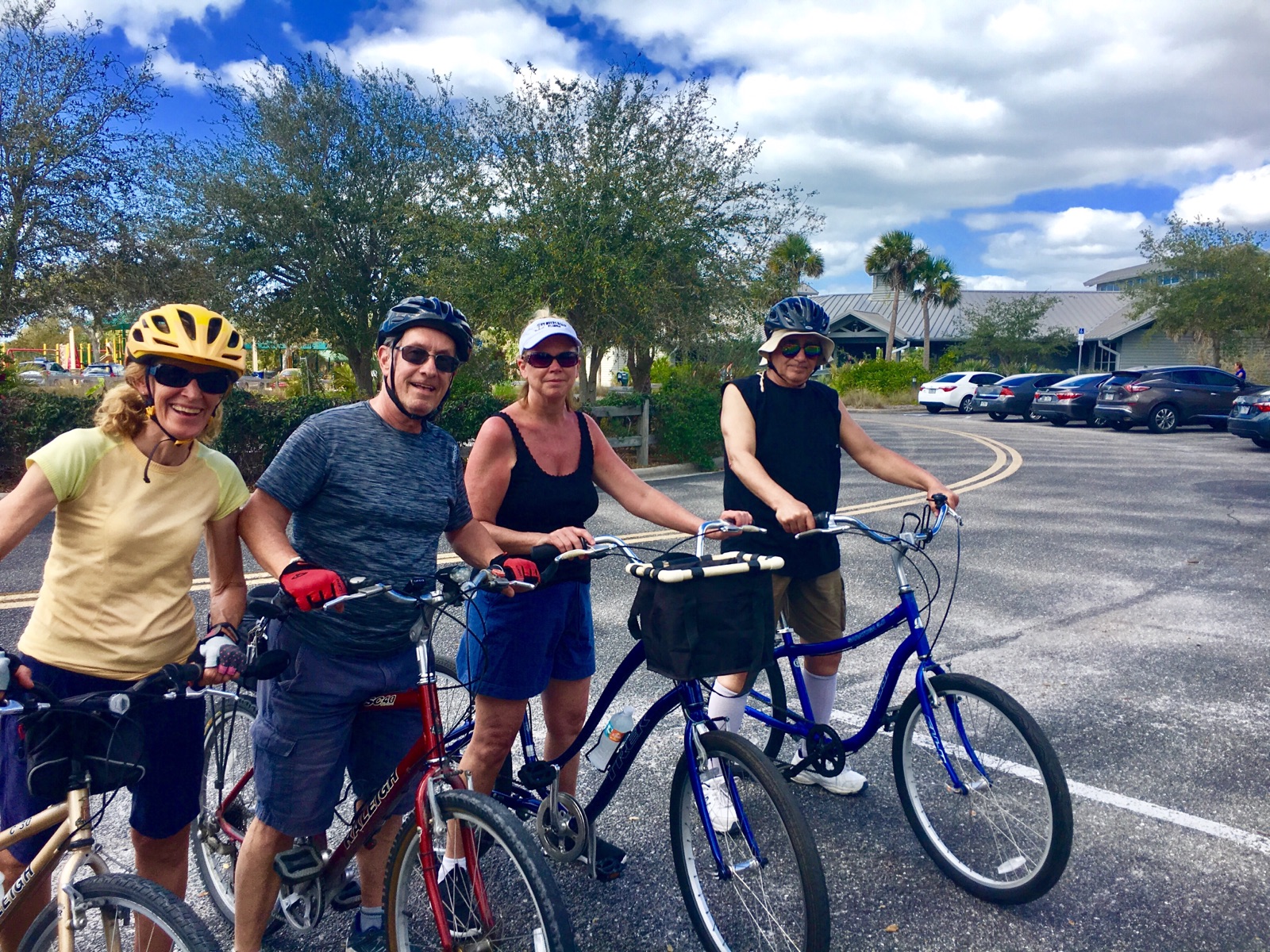 About Shamrock Park
Shamrock Park is at the southern end of The Venice Waterway Trail. It has a large playground, tennis courts, restrooms, cold-water drinking-fountains, picnic-pavilions, nature trails, and an excellent nature-museum. Plenty of parking is available year-round. The back side of the park property is directly adjacent to the Venice Waterway Trail, and the Intracoastal Waterway.
Entrance to Shamrock Park is at 3900 Shamrock Drive, Venice FL. (MAP)
This park has daylight operational hours, and the entrance gate closes at night. If you park at Shamrock be aware that your car can become locked in the park if you do not leave before closing time! Check with Sarasota County for times of operation.
From the park you can ride north up the The Venice Waterway Trail. The Venice Trail  is a biking and walking trail that runs along both sides of the Intracoastal Waterway (ICW) in the vicinity of Venice Florida. 
Accessing the trail
Access the trail by following a paved path from the parking lot. The walking-path swings around behind the pavilion to the trail. Signs show the way. Once you reach the trail turn right onto it.
After you get on the trail you can ride north toward Legacy Park and access the beginning of The Legacy Trail. Likewise, from anywhere on the Legacy Trail you can reach Shamrock Park simply by pedaling South.
You can also head north from the park and cross over to the island-side of the Venice Trail using Circus Bridge. You can continue on into town on the sidewalk, or pick up the trail section on the other side of the Intracoastal Waterway and pedal down to Caspersen Park, and Beach.
Choose from 21-Speed Hybrids or 7-Speed Comfort Cruisers

Suitable for 11 to 13 year old riders. Handbrakes, multiple gears.

Suitable for a couple of toddlers, or infant plus toddler. 100 pound capacity. Can be attached to your bike, or one of our rentals.
Use this booking app to reserve your bikes for self-guided day-rides on The Venetian Waterway Trail starting from Shamrock Park