Venice Bikes & Trikes 941-412-3821
Venice, Nokomis, Casey Key, Manasota Key, SW Osprey, NW Englewood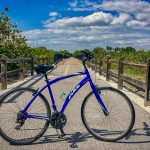 Bikes delivered to your home, or vacation lodging. $23/Day or $60/Week or $180/Month.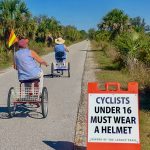 Free-Delivery to THE LEGACY TRAIL, or VENICE WATERWAY TRAIL. Adult: $23. Kids: $20.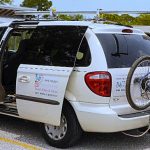 Free Bike-Pickup Service.  On-site repairs. Flats and basic repairs done at your location.
Great service. They delivered my trike right to my rental home and made sure it was properly adjusted. At the end I called them and they came and picked it up. No schlepping....Definitely will use them again
Fast, professional, well priced mobile repair service.

If you have problems, this is the place to turn to. Thanks!
What a great service! The guys we talked to were very friendly and helpful. They delivered the bike right to where we needed it and picked it up when we were done riding! Will definitely use again when we are back in Florida!
About Our Venice Florida Bike Rental and Repair Service
Our Business Model
We've have offered bike rental and repair in Venice Florida for a long time. Many of our customers can recall when we were back in the old Rialto Shopping Center. Those were the good old days when you had three mechanics at your service and you could get a flat fixed in about five minutes while you waited. These days we've taken the idea of 'no-waiting' to another level. Now we do everything by mobile, including free-delivery and pickup on the rentals, and mobile repair service performed right at your door.
Our Customer Service Goal
We miss that big old building, but we still get up every day and set out to prove that we are the best possible bike rental and repair experience that you can get. Our rental-rates have stayed the same for many years. And our shop labor-rates haven't changed either. We keep our prices competitive even in a booming market because offering economy to our customers is a matter of principle.
Our Rental Bikes
We are bike experts and maintain our own bike rental fleet. Our bikes are aluminum so that they are strong and light. And all bikes have speeds. "We don't have hills, but we do have wind!" Choose from Comfort-Cruisers, Hybrids, Adult Trikes, 20 and 24-inch Kids Bikes, and Recumbents. (All bikes are equipped with street-tires and are intended to be used on hard surfaces, such as sidewalks, bike lanes, and the two paved trails in the Venice area.)
Serving Venice Florida, Nokomis, Casey Key, Manasota Key, SW Osprey, and NW Englewood.
---