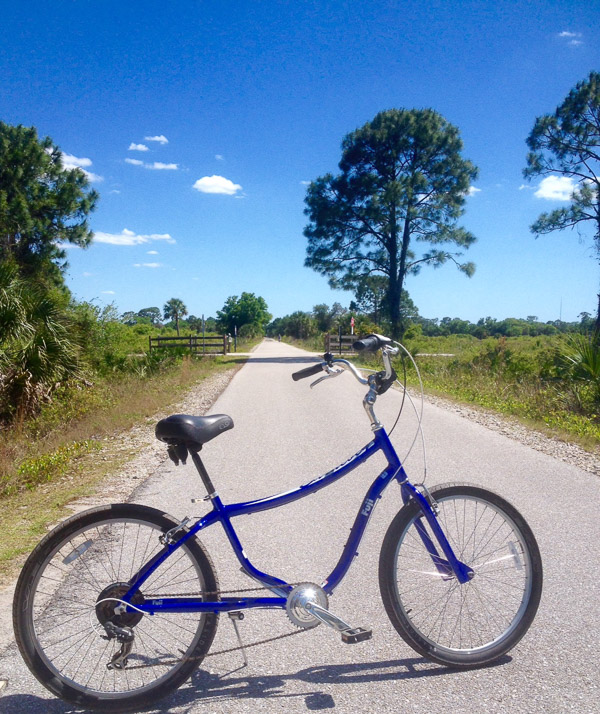 Bikes: $23
Adult Trikes: $35
Child Trailers: $20
Tandems & Recumbents: $50
Pay at delivery with CC/Debit or Cash.
Lock, Helmet, and Basket included.
Free-Delivery of Bike Rentals
Trail-heads from Osprey Junction to Legacy Park
The Legacy Trail is a fantastic resource for the Sarasota County community. We love to ride The Legacy Trail and want everyone to enjoy the experience.
Give us a try and find out why we have an excellent word-of-mouth reputation.
Call to Reserve: 941-412-3821
Great service. They delivered my trike right to my rental home and made sure it was properly adjusted. At the end I called them and they came and picked it up. No schlepping....Definitely will use them again
just endured a four hour ride. best bike rental experience ever. delivered to our hotel. baskets and helmets included. the best part was the bikes. all the parts were present and were adjusted and worked well. the bikes are maintained better than mine
What a great service! The guys we talked to were very friendly and helpful. They delivered the bike right to where we needed it and picked it up when we were done riding! Will definitely use again when we are back in Florida!