Legacy Trail Bike Rental at Legacy Park
The City of Venice constructed a park behind the Historic Venice Train Depot. The park includes plenty of year-round parking, restrooms, and cold-water drinking-fountains.
Entrance to Legacy Park is at 395 East Venice Avenue Venice FL. (MAP)
Look for a right-hand turn onto Seaboard Avenue from Venice Avenue. The park sign is not well-placed, or readily visible until you make the turn into the park. If you arrive at the Train Depot you have gone one street too far.
From the park you can walk or bike north up The Legacy Trail, or head south down the Venice Waterway Trail alongside the Intracoastal Waterway. A nice ride is to head north, cross the scenic Donna Bay, and Robert's Bay, or even go all the way to the end of the trail just short of Clark road.
You can also visit the Culverhouse Nature Park while you are in the northern section of the Legacy Trail. In most cases people tend to turn around at Oscar Scherer Park and head back to Venice.
Bike rentals that you have reserved will be locked in one of the bike racks near the restroom facility in the center of the park. You will receive a text that includes a picture of your bikes, and some basic instructions. Delivery may occur before your arrival. Feel free to arrive at a time that is convenient to you.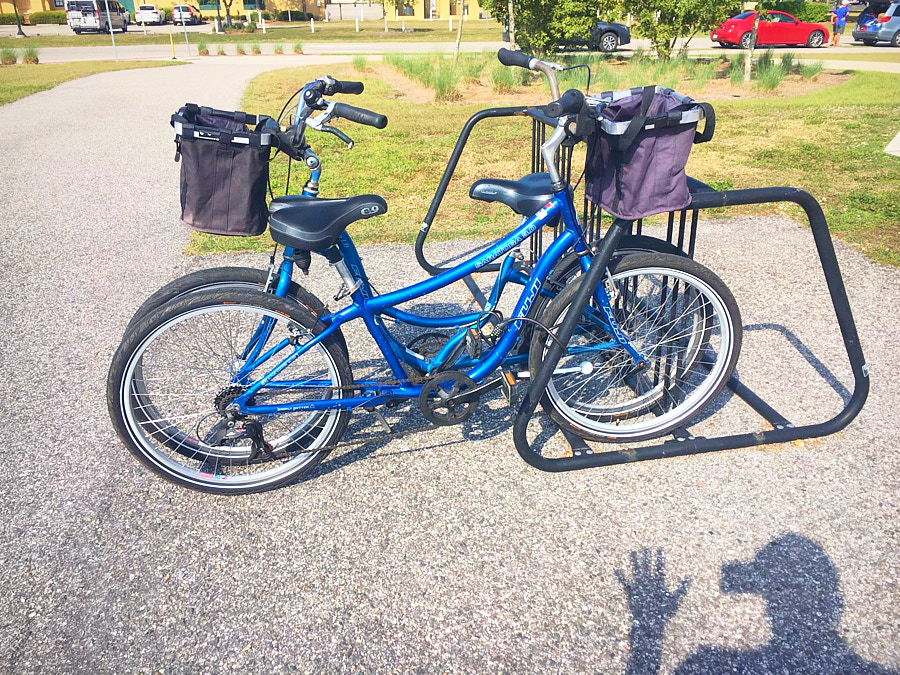 The Legacy Trail access point is at the end of the parking lot farthest from the park entrance. The Venice Waterway Trail is under the Venice Avenue Bridge at the south-end of the Historic Venice Train Depot.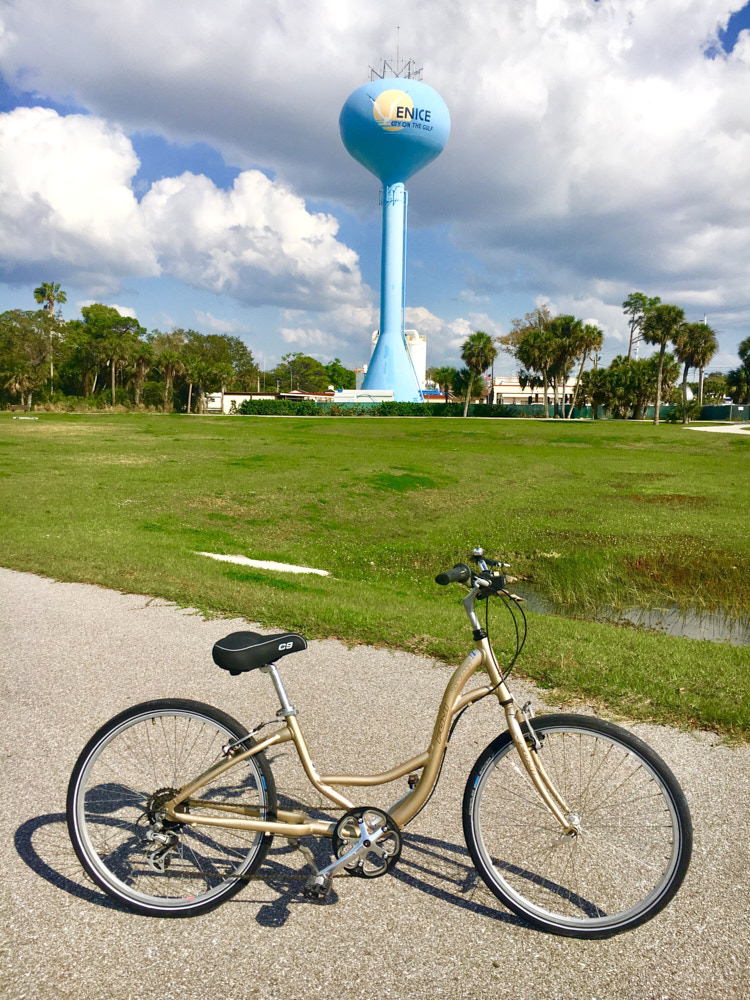 Rent a Bike at Legacy Park to ride The Legacy Trail
Two Ways to Reserve:
Book online by 8:00 PM the day before (use the forms below)
Call us at 941-412-3821 by 3:00 PM the day before your ride
(Same-Day Service may be available for times later than 9:00 AM. Call the bike shop number to inquire.)
Use this booking app to reserve your bikes for self-guided day-rides on The Legacy Trail starting from Legacy Park