Bike repair in Venice Florida
Same-Day Service available in many cases by calling us at 941-412-3821. 
Our In-Season phone-hours (November through April) are between 8AM and 6PM.
Our Off-Season phone-hours (May through November) are between 9AM and 3PM. 
We are a mobile bike repair service in Venice Florida, serving:
Most of Venice
Casey Key
Nokomis
Manasota Key
North west Englewood
South west Osprey
Simple repairs, such as fixing flats, replacing or adjusting brakes are usually performed onsite at your location. We prefer to take bikes that require more extensive attention back to the facility where we store and maintain our bike rental fleet. This would include bikes with broken spokes, and those getting their seasonal service-inspection.
Free round-trip transportation for jobs that need to be performed in our shop on Venice island.
Be sure to check our Service Area Map above to see if you are in our area.
Flats fixed
Tires and wheels installed
Spokes replaced
Packing bikes for shipment
Unpacking and re-assembly
Accessories installed
Safety Check Inspection
Bike Cleaning
Many additional repairs
To Schedule an appointment call us at: 941-412-3821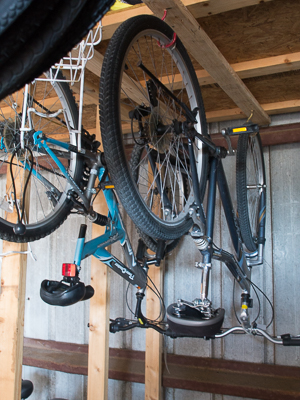 Many of our customers have homes here in the Venice, Nokomis, Englewood area, and a main residence elsewhere. And while their northern home has plenty of room for bike storage, their vacation home does not. We love for people to rent bikes from us, but sometimes renting for longer than a couple of weeks is not practical. Wouldn't it be great to have your own bike (or a second-bike) down here in Florida?
At Venice Bikes and Trikes we offer off-season bike storage service for our customers who don't have a place to store their bike while they are away. When you are ready to depart after the Season is over we will come pick up your bike. When you return we'll give your bike a free checkover and a good cleaning, and deliver your bike back to you. You'll be ready for another season!
For any period from six months to a year our fixed storage rate is $150. Each bike receives a free check-over (a $40 value, not including parts needed). (Call us to inquire about storage periods shorter than six months.)
To schedule a pickup for off-season storage of your bike call 941-412-3821.
To schedule a pickup, or inqure about storage call us at: 941-412-3821