Free-Delivery in our service-area.
Bikes will arrive ASAP between 9AM and Noon.
Upright Riding Position
Front & Rear Handbrakes
65-PSI Street-Tires
Wider Seats
7-Speeds
Our Comfort Cruisers feature wider seats and an upright riding-position. Perfect for sight-seeing along the Venice Trail, or Legacy Trail, pedaling  around town, or going back and forth to the beaches.
The 65-PSI street-tires have a low rolling-resistance which makes our bikes easy to pedal. All of our bikes are intended to be used on paved surfaces.
7-Speeds is the right number of gears to keep you moving along, even on a windy day. "We don't have hills, but we do have wind!"
Top-bar frames are good for taller riders, between 5'10 and 6'2.  This frame-style is sometimes called a mans-frame. 
Step-through frames are good for riders between 5'1 and 5'9 inches tall. This frame is often called a woman's-frame.
Trailers, Kids Bikes, and Adult Trikes can be added to this package. Complimentary Safety-Helmets, and Front-Baskets are available.
$25/Day, or $70/Week, or $196/Month
25/Day, 70/Week, 196/Month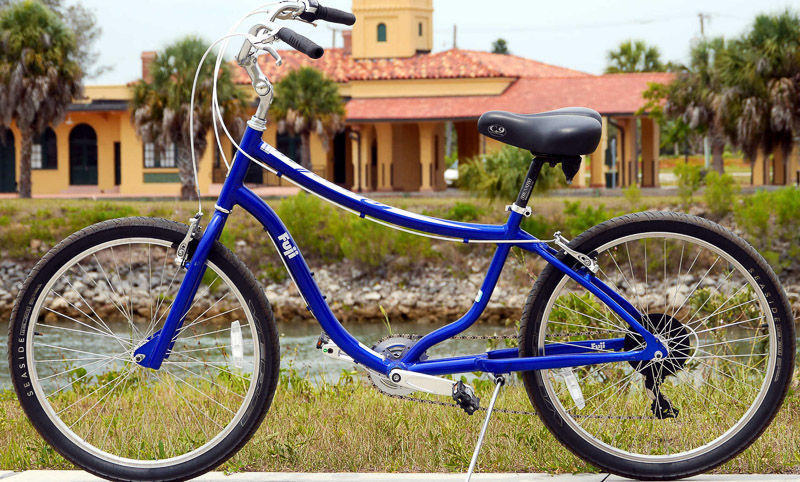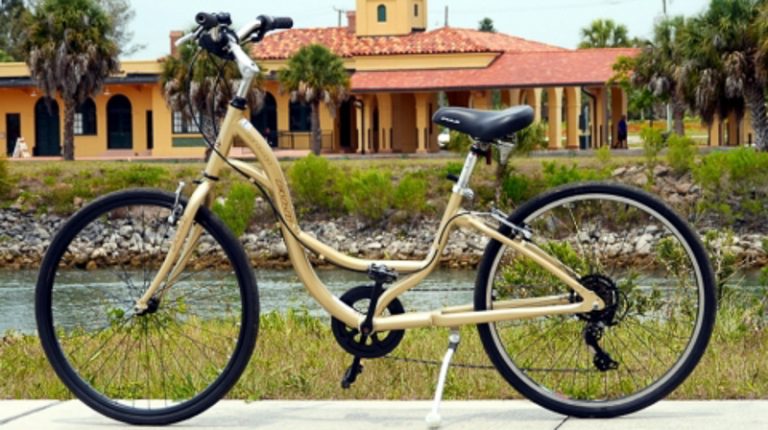 (Images are examples of frame-style. Your bike may differ in color or brand.)